We've all heard the saying "practice makes perfect." Whether you play a sport or play an instrument, those wise words apply to all situations when you are trying to learn and master a new skill. In speech therapy, "practice makes perfect" means building muscle memory through constant repetitions of key sounds. However, what happens if your student is practicing wrong? Imperfect practice can actually further delay progress and/or complicate the original problem! We've all tried to iron out a self-created crease in a pair of pants, right?
If fact, neuroplasticity research has shown that synapses are constantly being recreated or removed according to how they are used. If a connection is made with the brain for an incorrect /r/ production, it will become harder to correct it if it is being practiced inaccurately. This results in the undesirable behavior or pronunciation to be reinforced.

EPG technology not only helps individuals and SLPs to initially identify proper place and manner, but it provides the perfect way to practice "perfectly" to ensure that any time working on speech is effective. With real-time feedback, there is no guesswork. Students can see and understand exactly what they are being asked to do AND whether or not they are doing it with each repetition, with or without you sitting next to them!
In my interview at Scenic Academy, an educational center that works with adults on the autistic spectrum (see last week's blog post), the SLP and SLP-A team loved this practice aspect of the SmartPalate. Using a SmartPalate, they go over homework assignments and show the students how to properly complete their at-home practice activities. Once the client understands exactly what is being asked of him/her, they are able to go home and practice what they learned correctly. Before integrating EPG technology into their therapy, practice time at home simply wasn't effective and time in the next session would have to be dedicated to going over correcting imperfect practice.
Pat Mervine, writer of the popular SpeakingofSpeech.com blog, posted this:
"[I] found it to be exceedingly helpful in providing the students with the visual and tactile information they needed to achieve improved production on those dreaded laterals and vocalic /r/ sounds. Sessions would typically begin with drill using the [SmartPalate] to establish place and manner for their target sound, then drill without the SmartPalate, to see if the student could maintain improved production without the visual feedback. If production degraded, we went back to the [SmartPalate] for additional practice before the session ended to reestablish the place and manner…In my view, the [SmartPalate] blends cutting-edge technology with "old school" drill and practice — the best of both worlds. If you are in a setting that would support using this technology, by all means, do it!" Read more at: http://speakingofspeech.blog.com/2013/01/26/drill-baby-drill/
To further improve practice and increase the effectiveness of therapy, CompleteSpeech offers inexpensive home rental units for students & parents to practice at home!
About Scenic View
As part of Autism Awareness Month, I had the opportunity to visit Scenic View Academy – an institution that serves adults with autism spectrum disorders and other learning disabilities. After 21 years of age, individuals with autism spectrum disorders lose government assistance and are left with few support options. Scenic View's program offers individuals over the age of 21 to live on campus or attend classes and programming as day students. Each student selects classes based on their individual goals. This accredited groundbreaking facility is among the first to offer such services to adults in the autism spectrum.
When asked what Scenic View's goal was, Jared Stewart, the Education Unit Manager responded: "Our goal is to help these individuals reach their potential and become active contributors to society. With help, all of them can achieve this."
Speech Therapy at Scenic View
As part of their services, Scenic View offers speech therapy. A lot of the students had already tried going to speech therapy before attending Scenic View Academy. Some were discouraged and did not want to give speech therapy another try after experiencing failure in the past. In 2010, Scenic View implemented the SmartPalate into their speech therapy curriculum.
Regarding the implementation of the SmartPalate, Regan Duerden, CCC-SLP said: "We were never skeptical about using the SmartPalate. We wanted to try everything possible to improve the speech of our students. We wanted to use the best technology out there. It has proven to be so effective. A lot of individuals with autism are highly visual learners! Having that additional reinforcement has been great."
Tips for Using the SmartPalate with Adults on the Spectrum
Regan Duerden was able to share some tips with us on how to use the SmartPalate with adults who have ASD. She said that using the practice palate a lot before starting therapy with the SmartPalate is essential. "You have to start off real slow to accommodate them to the feeling of having the SmartPalate in their mouth." Some clients also lose their focus quickly and have to be redirected to the computer screen frequently. Duerden said that a lot of clients with sensory difficulties were flustered or uncomfortable by how close they had to sit in order to look at the one screen together. "Having 2 separate screens has allowed clients with sensory personal space challenges feel calmer and focused during therapy." As always, Regan emphasized patience, generalization, and having fun in therapy!
Finally, Regan Duerden said, "Always remember that any progress is good progress. There is always room for improvement in each of our lives. With help and effort, higher-functioning individuals with autism and learning disabilities can use the SmartPalate just as well as anybody else."
SmartPalate Success
At first, the staff at Scenic View expected resistance to the SmartPalate due to the sensitive sensory issues that most people with ASD experience. After years of traditional therapy with limited success, they were willing to face their sensory issues and get a dental impression done in order to work with the SmartPalate. These individuals wanted to do whatever it took to improve their speech. Their determination has paid off. With the help of speech therapy and other services offered, Scenic View alumni have been able to move out of Scenic View, interview for jobs, get employed and be active in their community.
As I left Scenic View's campus, I was amazed by how much these adults with ASD were growing and learning. They are not staying stagnant because they are "autistic". Their disorder is not holding them back. I could only help but wonder how many people with ASD are not flourishing due to the lack of support and assistance available. CompleteSpeech is happy to be part of the process that allows these special individuals progress into a life of productivity and independence. For more information on Scenic View Academy, you can visit them at http://www.svacademy.org

A review by Carol Oberheim, MA, CCC-SLP
Promising research in neuroplasticity pushed me to change my private practice to include palatometry. It made sense to me that immediate visual feedback, coupled with a variety of therapy techniques, could improve speech clarity in a tangible way. It seemed logical that a person, who has a concrete target for which to aim, is more likely to produce the target sound. With palatometry, clients can see what they are doing wrong and adjust their movements in real time. Once successful, a patient can practice establishing consistency and then increasing complexity.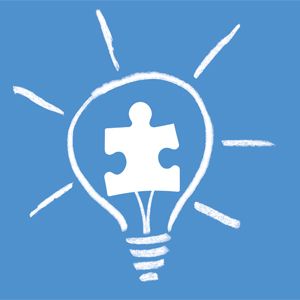 Although I had expected to serve a variety of children with /r/ problems, I also saw a young boy with autism and childhood apraxia of speech. I was unsure if biofeedback could help Dylan* improve motor planning for speech after years of dyspraxia given his cognitive deficits and autism. On top of dealing with dyspraxia and autism, Dylan battled and overcame leukemia. Regardless of his disabilities, Dylan worked hard to improve his life and his speech. His hard work and determination inspired his mom to become a speech-language pathologist. Even though he continued to have difficulty with pacing, suprasegmentals and /r/ and /ər / productions, his experience with the SmartPalate allowed him to become markedly more intelligible in spontaneous speech. In addition to the success that I experienced with Dylan, I was impressed with treatment outcomes for all of my patients who used the CompleteSpeech SmartPalate.
Silent speech therapy sounds like a big oxymoron. But that is exactly what many speech-language pathologists are doing with the SmartPalate!
One of the greatest advantages to SmartPalate (EPG) technology is that it allows students and their SLPs to isolate and address tongue placement issues separate from voicing & manner. This significantly reduces the cognitive load for the student and helps to build muscle memory. Beginning with tongue placement also provides a solid foundation to which manner and voicing can be built upon.
Ann Dorais, MA CCC-SLP shared her experience with silent practice:
"This whole idea of silent practice really stood out to me last year. I had several different groups working together - twin boys, cousins, and siblings. I noticed that every time one person was the 'leader' saying the target word, the other child would be listening, yet the lights would show up on the screen as if they were 'practicing'. With adults, when I was on the instructor side, they would also do the same thing when I modeled a sound or word. I've heard them say, 'I'd like to just light up the contact placement first.' This led me to formally call it the 'silent practice' time. I use it for articulation and for strengthening swallow positions for those needing to reduce tongue thrust."
As students imitate placement while listening or watching their SLP, they are actually getting double the practice. They're watching the SLP, but subtly, their brain is trying to imitate what the SLP is doing. In doing so, they will have better cognitive connect with what their tongue is doing with the sensors. As a result, clients experience better mental and motor connection to what is happening with the computer.
To see if their client is doing a good job of getting the placement for certain sounds, SLPs ask him/her to keep their tongue in place, and simply "turn on" or use his/her voice.
March is Developmental Disabilities Awareness Month. Parents and speech-language pathologists should be aware of developmental milestones so that they can monitor a child's progress and know when it might be necessary for some early intervention measures or for corrective speech therapy.
The following chart, found online at STIR! (Speech Therapy Information and Resources), displays the typical age ranges when a variety of sounds or phonemes begin to appear in children's speech.
If your child is experiencing a delay in some of these sound productions, speak with your speech-language pathologist to see if corrective measures are necessary. In some situations, simple corrective measures can be very effective. In other situations, an investment of time and other resources is necessary to provide the therapy needed to overcome the delay.
When do children usually use the SmartPalate in therapy?
The SmartPalate is a visual tool that allows SLPs and their clients to see live tongue placement and make the necessary adjustments with much less guesswork and confusion than traditional therapy methods alone, thus reducing the time in therapy and the financial investment from parents. Because the SmartPalate is a visual tool and not specific to any particular sound, it is effective in early intervention or corrective roles with almost any age group. It is generally recommended for children ages 5+, based more on the cognitive abilities and sensory issues of individual children as opposed to their actual age. Some 4 year olds have also benefited from the visual feedback with the SmartPalate.
Ask your SLP or contact us at CompleteSpeech for more information!
Interested in additional developmental milestones outside of speech therapy?
The Center for Disease Control and Prevention has a great list that goes into detail of what you would expect from your child from birth to 5 years of age. To read more, click here.
Are you a parent looking for new speech therapy for your child? Or are you a speech-language pathologist interested in new technology to help your clients? There are many benefits and advantages to SmartPalate technology!
Here's how a SmartPalate can improve therapy.
Clearer understanding: See the difference between proper and improper tongue placement. even if you cannot hear it.
Less guesswork: Clearly see and imitate tongue placement and movement as your SLP demonstrates it.
More engaging: Interactive visual feedback is stimulating, and measurable progress provides positive reinforcement.
More ways to practice: Visual feedback allows students to build muscle memory while practicing silently or vocally.
Improved confidence: Measurable progress in speech therapy brings visible confidence and self-esteem!
For more information on the SmartPalate, click here.
Congratulations to Shannon Mauszycki, PHD, CCC-SLP from University of Utah on her contribution to ASHA's article "The Future Present" in The ASHA Leader this month!

Click here to read how Shannon's using SmartPalate technology to treat people with acquired apraxia of speech.
Thank you to everyone who has supported CompleteSpeech through 2012!
2012 has been a very exciting year. We have seen countless lives change as this technology has empowered SLPs, rapidly improving the speech of the children, teens and adults they work with each day. We've seen children miraculously produce perfect sounds after only a few sessions with a SmartPalate following years of unsuccessful therapy. We've seen countless other students make meaningful progress quickly and consistently for a variety of sounds and conditions. We are honored to work with each of you in such a worthwhile cause.
As a company, we are committed to making our SmartPalate technology available to countless more SLPs across the United States and across the world. In that effort, we have spent 2012 speaking with many of you, listening to your ideas and feedback, and providing solutions that better serve you and your clients. All of our listening resulted in some major changes which nearly doubled the number of SLPs using the technology in 1 year alone. In May, we introduced our lease program which has enabled SLPs with limited budgets to be able to use the equipment in their practice or organization at a low monthly rate. In early August, we created a financing program for parents to break out the purchase of a SmartPalate into payments directly through CompleteSpeech, taking the burden of payment/financing off of the SLP's and/or organization's shoulders. In late August, we created a warranty program on SmartPalate mouthpieces so that parents and SLPs could have peace of mind without worrying about the mouthpiece getting broken or the student's teeth shifting. Finally, in December, we offered extremely reduced, limited-time pricing to provide an opportunity for individuals to improve their speech who have otherwise not had the ability to do so.
Looking forward to 2013, CompleteSpeech is excited to continue progressing ourselves, seeking and receiving feedback and acting on the feedback we receive. We look forward to empowering a greater number of SLPs with increased availability and affordability options for The SmartPalate System as well as greater training to improve the effectiveness of SLPs using it. We ask for your help and support as we advance into the future; together we are changing lives for the better! Thank you!
Dan Smith
Director of Operations
CompleteSpeech would like to welcome our newest employee, Daylin! Daylin is charged with the mission to stay connected with our social media followers, including you our blog readers! Please support Daylin by sharing ideas, thoughts, stories or other information that would assist her in helping SLPs better understand and utilize the SmartPalate with their clients/students and within their organizations. Thanks!
Hi everyone and Happy Holidays! My name is Daylin Dawson, and I am brand new to the team at CompleteSpeech as the Social Media Speci
alist. I am so excited to start connecting with you all and getting to know you better! Here is how I got involved with Speech Pathology:
After my first year of college, I went back home for the summer. I found out that my little 4-year old cousin was having a hard time speaking, and specifically, articulating. He was acting out when others didn't understand him, and it was causing problems at pre-school, church, and in the home. My aunt decided to take him to a Speech-Language Pathologist. He was diagnosed with having a speech and language delay. Since I wasn't working over the summer, I decided to tag along to some of his speech therapy sessions. When I saw a SmartPalate for the first time, I had no idea what it was or what it did. But once I saw it in action, I thought it was incredible! I watched as my cousin's speech improved, and as a result, his quality of life changed for the better. I became fascinated with the field and consequentially changed my career. I am now a senior graduating in April with a Bachelor's degree in Communications Disorders!
I am excited to learn about your stories, successes and experiences with the SmartPalate. It changed my cousin's life and my own. I am interested in knowing how it has changed and affected others. I look forward to being in contact with you and spreading the word of how incredible the SmartPalate system is! Thanks!
See how visual, real-time feedback empowers SLPs & their clients by taking the guesswork out of the most basic articulation errors!
SUBSTITUTIONS:
Definition: Replace one sound for another.
Example(s): "wabbit" for "rabbit" and "dut" for "duck"
SLPs and clients can see exactly what substitutions are made. Visual feedback provides greater self-awareness and visual targets to follow for clients who may not consciously hear their substitution(s).
OMISSIONS:
This email was sent to us recently by Jody Cane M.S. CCC-SLP in Columbus, Ohio:
I had to share!

I just worked with a new client, she started last week. She is about 13 years old & working on R. She doesn't have a SmartPalate but I used mine to model sounds & words for her. Today she was almost 80% accurate on R in words in all positions if she watched me say the word first! In imitation alone her accuracy was about 50%.

What an amazing tool!!!! So excited!!!

THANK YOU!!!!!
Jody's experience is one of many that demonstrate the power of modeling with the SmartPalate. The truth is, not every speech student is a great candidate for their own SmartPalate (sensory issues, extensive orthodontic work, etc); however, every SLP now has the opportunity and ability to model proper tongue placement in real-time for all their students!
During the summer, another Speech-Language Pathologist shared an experience where she was working with a non-native adult struggling to produce /ng/. Almost out of desperation, the SLP pulled out her SmartPalate and demonstrated /ng/ placement for the client. After seeing the display, the client perked up and said with relief, "Oh…ng!" and produced the sound almost perfectly!
Every student learns differently, some are more visual than others and some need as many cues & perspectives as possible. Combining tools, such as using a SmartPalate to model sound production in conjunction with physical models, puppets & tools can also amplify the level of understanding and response. No tool should be left untouched if it will lead to a student finally "getting it."
I am a speech-language pathologist in 3 different schools covering grades PK through 12. As anyone who works with young children knows, they can be persuaded with anything (candy, stickers, etc); however, a tenth grader, not so much. When I first heard about the SmartPalate, all I could think about were the endless possibilities this could offer my students (especially the older ones).
One of the first students I chose to use a SmartPalate with was a tenth grade male student. I explained what the equipment was and how we were going to use it. He seemed okay with it, and as he left the session I was disappointed that I didn't see more enthusiasm. Little did I know, he was very excited. After a few sessions, he was excited about coming to speech (coming before I had a chance to go get him), and he was telling his teachers and peers about speech therapy. I actually had one of his teachers stop me and ask me to explain this new equipment in speech because he talked about it so much.
While I have seen great progress with the SmartPalate and my excitement continues with each new student, nothing is more rewarding than having my older, male students excited about coming to speech and talking about speech and the SmartPalate to their parents, teachers, and peers.
-J. Harper, MS, CCC-SLP
Who doesn't like to play with Silly Putty? It's a fantastic blob of squishy, bouncy, moldable fun that lets you transfer your favorite comic strip character right off the newspaper and then stretch and distort the image to your heart's desire. Well now, a $1-2 egg of Silly Putty can turn into a fantastic tool for teaching the fundamentals of tongue placement!
Pat Mervine, an ASHA Certified SLP and author of www.speakingofspeech.com recently began using the SmartPalate System with 9 of her artic students. After her students had received their SmartPalates, she discovered that she not only had state-of-the-art visual feedback equipment, but that as a byproduct of the SmartPalate creation process, she now had molds of each child's upper palate!*
*In order to customize SmartPalates to the individual mouths of the SLP's and students who use them, all users must receive an impression of their upper palate from their dental provider. This impression or "stone mold" is returned to the user or SLP after the SmartPalate is created.
What Pat recognized is that while there are countless tricks & tips for describing or demonstrating tongue placement, everything from mirrors & flashlights to hand puppets, the students have never seen an actual model of their own mouth. It is a perfect complement to the SmartPalate which finally allows students and SLP's to see tongue placement inside their own mouths in real-time!
Pat purchased some Silly Putty for her students and had great success teaching the fundamentals of tongue placement using their own mouth models.
Read Pat's Blog Post "Tongues are Putty in our Hands"
Complete Speech Smart Palate System
By: Brittany Badke B.A., Sarah Cron B.A.,
Renee Fabus, Ph.D. & Lawrence Raphael, Ph.D.
Adelphi University
Department of Communication Sciences and Disorders
Electropalatography, EPG, is a type of instrumentation which is used to record the location and changes in tongue-to-palate contact during speech production. EPG has been used extensively for the treatment of articulation and phonological disorders. We purchased the EPG system from Complete Speech™ recently for our students and faculty to conduct research studies. We have also used the system with clients in our clinic who have not made significant progress with traditional articulation therapy techniques. The use of EPG led to significant decreases in the clients' articulation errors in connected speech.
Some speech-language pathologists may be hesitant to invest in a system because of the inconvenice or the cost to the client. The child must visit a dentist to obtain a dental impression which is sent to Complete Speech's Headquarters where the artificial palate is created. Neither of our clients was fearful of the dentist or upset by the mold-making process. The dentist's fee was reasonable (although it can vary considerably from one dentist to another). We provided intervention with the EPG and traditional methods for two children: ages 6 and 7. The Complete Speech™ EPG technology provided a visual feedback system for our clients that would normally be unobtainable, however desirable, in traditional articulation therapeutic intervention. The system is easy to use for both the client and the clinician. The program provided exercise drills that assisted the clients in becoming more familiar with the location of lingual to palate contact. This system provided visual feedback of lingual-to-palate contact in "real time" which virtually eliminated the "guess work" in traditional articulation therapy and provided an opportunity for the clients to self-monitor and self-correct. In addition, the pre-loaded sound target selections for sounds such as /t/, /d/, and /r/ were helpful in teaching the client correct tongue placement for such target sounds. The Complete Speech™ Smart Palate ™ virtually eliminated our clients' interdental lisp and /r/ phoneme errors in all positions of words in an 8 -10 week therapeutic intervention span. The program that Complete Speech™ has created is an easy to use and an enjoyable way to conduct therapy while engaging clients in the intervention process.
Does your child need a translator to be understood? Do they struggle in social interactions with other kids? Do you wonder if this is just a phase or an indication or a more serious problem? If so, you're not alone. Many parents aren't sure if their child's language abilities are developing normally, and everyone they ask seems to have a different opinion: "Oh, don't worry, she will grow out of it," or "He should see a speech therapist right away about that." So should you be concerned with your child's progress? I've rounded up some tips to point you in the right direction.
Understanding the typical milestones of speech and language development is a good place to start. The University of Michigan has a detailed list of major milestones. For example:
3-4 months: Random babbling
1 year: Says a couple of words, understands simple instructions
2 years: Uses short phrases
3 years: Uses short sentences and has a vocabulary of about 1000 words
4-5 years: Carries on simple conversations, asks and answers questions, and is understood by strangers.
Kids that don't meet these milestones might suffer from hearing loss. A quick diagnosis is crucial for creating strategies to help a child develop vocabulary during their first two years. Vocabulary is the foundation upon which future language acquisition is built. Early identification of hearing problems vastly increases the chances of future success.
If you suspect that your child has a speech problem, it is a good idea to get them screened by a certified speech-language pathologist. The therapist will be able to give you a second opinion and recommend the best course of action. They can also give you tips for helping your child at home as well as homework activities. Young children begin to understand language before they start using it, so speech therapy can be effective even at a very young age. Getting your child screened by a certified professional can help you have the peace of mind that you've done everything they can to help.
Check out these other resources for more information and parenting tips for speech and language development:
"Late Blooming or Language Problem" - American Speech-Language-Hearing Association
"Speech and Language Delay and Disorder" - University of Michigan
"Does My Child Have a Speech & Language Disorder?" - Pamela Thomas Joseph, SLP
"Does Your Child Need Speech Therapy?"
Last week I tweeted about a great article on starting your private practice that got a lot of attention. While many SLP's thrive in a school environment, there are a lot of people that are interested (or at least curious) about the experience of starting and running a private speech therapy practice. If you're currently working in a school setting, you might be wondering what it would be like to set your own hours, charge higher rates, and run your own business. You may have entertained visions of hundreds of clients chanting your name with perfect articulation as you lean out your Hummer to give high fives to the adoring throng. Or maybe fear held you back as you imagined living underneath a bridge after watching your private practice implode and selling your kidneys to cover your debts.
To learn a little bit about the pros and cons of school vs. private practice, I sat down with Ann Dorais, a local SLP in private practice to get her take on it. Ann worked in schools for four years while seeing clients in their homes on the side. Today she has a permanent office and a thriving private practice.
Working in schools definitely has some pros:
Security and stability
Paid holidays
Time off in the summer
Regular hours
Great way to get a lot of experience with a lot of different kids.
And some cons:
Large caseload
Constant intensity and potential for burnout
Pressure to remediate so many students
You don't get to work closely with the child's family
Working in private practice has its own benefits:
Working with fewer clients
The flexibility to set your own work time and days
A relaxed atmosphere
You can choose what to specialize in
Better interaction with parents and one-on-one time with kids means more progress in a shorter amount of time
And it has some downsides:
Billing insurance companies can take time (Ann suggests that if you work with insurance, have parents pay up front)
You have to find clients on your own
The size of your practice is limited by the amount of time you can invest
So if private practice offers more money, more flexibility, and better client remediation, why don't more people make the jump? The answer of course is fear. Let's take a look at some common fears that people have as well as some resources to make it a little less scary.
1. The business stuff.
You probably became an SLP because you thought speech language pathology was fascinating, or you like to work with kids, or you just want to make the world a better place. I doubt many SLP's have visions of ruling a corporate empire. Words like cash flow, limited liability, and rules of incorporation might be way more intimidating than apraxia, dysfluency, and electropalatography.
2. The cost.
There are initial investments and ongoing expenses of running a business. In uncertain economic times like these, a new expense is nothing to sneeze at.
3. Possibility of failure.
No one wants to end up under a bridge without kidneys. What if the clients just don't materialize?
Those are all valid concerns. Here is what Ann had to say about each of them.
1. Get a good accountant.
A qualified tax professional is worth their weight in gold. They make your life infinitely easier, not only with taxes, but the day-to-day financial operations of the business. Finding someone that you can trust is a crucial investment and a sound business decision. Ann just went to a local H&R Block and has had a great experience.
2. The cost is lower than you think.
Imagine if you wanted to start your own garbage collection company. You would need at least at one garbage truck (if nothing else) and I bet they are pretty expensive. You would also need the proper training and certifications. Now compare that to starting your own speech therapy practice. The most important asset is your highly educated brain, and you've already paid to cram it full of useful information. From an expenses standpoint, you're already 98% of the way there. You might purchase some workbooks and other teaching materials, an iPad, some apps, and hey, a Palatometer system would be a great idea too. At most we're looking at a few thousand bucks. Considering the expected return from plying your cerebral trade for the benefit of mankind, the additional expense to start your practice is minimal.
3. Start small and believe in yourself!
Ann started her private practice part-time while she was still working in schools, and she says that's a great way to begin. She never had to go hunting for clients; her practice simply grew through referrals until eventually she had enough clients to set up her own shop. Instead of setting up a giant operation right off the bat, she recommends that you start small and your practice will grow. If you believe in yourself and the results you can produce, you can make it work. People really will pay you for your helpful expertise. You can do it!
Additional Resources
There are a lot of great resources out there to help SLP's interested in starting their own private practice. Here are a few tips:
http://www.asha.org/findpro/">ASHA Find a Professional service
ASHA Frequently Asked Questions - Tons of good info here
Business Matters: A Guide for Speech-Language Pathologists – You have to purchase this one, so I can't say how good it is but It looks helpful.
How to Write a Business Plan: A Guide for Physical, Occupational and Speech Therapy Providers – This is a great article that addresses some key points of a business plan and will get you thinking about how to set up your practice.
Do you have helpful tips to share about starting your own practice? Have any thoughts about working in schools vs. private practice? Tell us about your experience by joining the discussion on our Facebook page.
Many parents wonder how they can help their kids with speech therapy. Sometimes parents aren't sure if their young child needs to see a therapist and would like to do some exercises with them first. Sometimes it's not possible to involve a therapist because of financial reasons or because there are no therapists nearby. Often parents with kids in therapy want to supplement the lessons with activities at home. While it's always best to involve a professional SLP whenever possible, there are a lot of great resources on the internet for parents of kids with speech problems. I've rounded up a few to get you started.
http://www.speech-language-development.com/
Robert Kurtz has created a website with a ton of helpful hints. He covers areas that will be helpful to any parent of young kids. Check out the "Tips & Ideas" page for some ideas on how to build a language-rich environment to help all children learn to communicate effectively and develop vocabulary.
http://www.thespeechpathway.com/tips/#
For parents seeking for an in-depth resource on how to help their kids, look no further! Marcus Little has put together 18 speech therapy tips, including videos and additional resources. He has clearly put a lot of thought and effort into this site and it would probably take hours to go through it all!
http://mommyspeechtherapy.com/
Here are a ton of resources for parents in the form of worksheets, inspiration, and links to other speech therapy sites. This is a very well-designed and helpful site.
http://www.listen-up.org/oral/hints-p.htm
This site is no longer active, but it does have some tips and advice from parents on how they used different games and speech therapy techniques with their kids. It's unfortunate that it's not begin updated anymore because there is a lot of great stuff here.
If anybody know of other helpful websites or forums for parents to share ideas, post them in the comments. We want to hear from you!
The Process for Getting a Stone Model Impression
This 9-step simple presentation is provided so that all parties (the Speech Language Pathologist, the Client, and Dentist) know the process for getting an upper stone model impression.
We will walk you through every step of the way and you will be able to see how easy it really is!

1. Complete Speech sends packets that look like this to the Speech Language Pathologist.
2. The SLP then gives these to the client(s) he or she is going to have use the Palatometer.
3. The Client then sets up an appointment with the Dentist that has been approved to create the Upper Palate Impression/ Stone Model. The Client then takes their packet with them to their dental appointment.

4. When the Dentist or Technician opens up the packet, this is what they will see: Prepaid shipping box, bubble wrap for wrapping the stone model, instructions on how to make a good stone model, and shipping instructions.

5. The Dentist or Technician takes the Upper Palate Impression.

6. The stone model is then made from the stone model impression. The stone model should extend back behind the rear molars and even into the soft palate, also leaving no porosity in the teeth.
7. Once the stone model is ready the Dental Office or Technician wraps the stone model in bubble wrap and puts it in the provided shipping box.


8. Then all that is left for the Dental Office to do is put the box in the mail!

9. The SmartPalate (custom mouth piece) is then sent to the Speech Language Pathologist so his or her client can start on their way to achieving CompleteSpeech!